Company History
Located in the heart of New Mexico, Desert Rose Trading designs, manufactures and sells high quality sterling silver and certified semi-precious stone jewelry. For over 20 years we have been in the forefront of contemporary southwestern jewelry design. We are often first in the marketplace with not only new stone discoveries, but with unique designs that showcases our sometimes rare stone's natural beauty.
Our jewelry is available to retail customers around the United States, from small boutiques to several major catalogues and department stores and on TV's HSN. We also have a retail store in Albuquerque offering our customers never seen before designs, amazing deals and a showcase of our continuing line.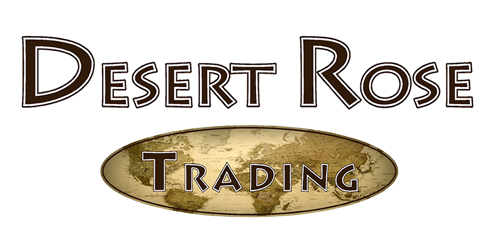 About Jay King

Over 20 years ago, owner, designer and host Jay King began his lifelong jewelry journey by selling Native American designs to help pay his way through school. About 13 years ago he became a host on HSN for a show called "Santa Fe Silver." After experiencing quite a success, he continued to sell the southwestern designs and later began to create his own line. Within his designs he wanted to offer the stone wonders of the world he found while traveling. This line, "Mine Finds by Jay King," has become one of HSN's most popular shows. As a stone hound and master designer, Jay has helped introduce new and rare stones to the retail public.

"I love what I do. Every day is an adventure; it is amazing what nature provides for us. If you just stop for a moment and imagine what beauty may lie beneath a rocky surface or otherwise mundane looking formation, the possibilities are endless. I am blessed to pursue my passions and feed my soul at the same time."

With this spirit, our design team is constantly redefining southwestern jewelry using new stones and inventive silversmithing to enhance traditional materials and designs.